Eugénie Martinez is a photographer trained at ENSAD (Ecole nationale supérieures des arts décoratifs). She draws her inspiration from the universe of dance, interior architecture, fine jewelry, portraits, and bullfighting. Lighting, of course, but also perspective, pure forms, and the scenography of bodies in movement attract her. She loves above all to catch the intimate.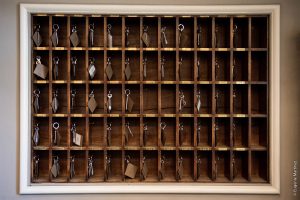 What made the Imperator unique was that it was a place of passages. The passages of personalities who are part of the collective memory, of our stories and those of others, of our imagination, and of common fantasies…
The passage of times that change, of seasons that return, of ferias that beat the time … passages and landmarks in a city in perpetual movement.
A passage that will become a transformation through this coming renovation to give life to a place rich from its past…
The Imperator, the hotel of all dreams, the dreams of toreros, writers and artists who are already known or destined to become… its so unique spirit that has been shaped by the vibrations of all of these passages in this warm, intimate, and refined ambiance.
But the spirit of the place is an intangible thing, at once ephemeral and eternal; it's a breath, invisible traces, objects without importance, spaces inhabited by shadows and phantoms, an interior music…
The spirit of a place is living, it is going to transform, reinvent itself…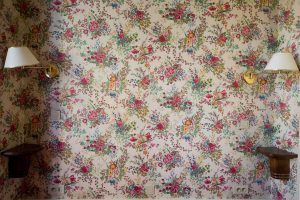 The spirit of the place is our memories, these stolen and elusive images in our imaginations. The photographer Eugénie Martinez's project, "The Spirit of the Place," is an attempt to capture in silence the whispers of yesteryear, the light that finds its way in like a breeze, the reflection of a life in a mirror, the evaporated magic of an ageless place so that it endures and continues to make one dream…
Eugénie Martinez's photographs capture a unique and living impression of this spirit of the place, which is going to metamorphose and be reborn in the Maison Albar Hotel Nîmes Imperator.
A promise of a beautiful future, a new story, new stories, and a new spirit of the place.